Today's recipe is for Banana Bread. It is another of my favorite recipes to make.
Banana Bread
1/2 cup butter/margarine softened
1 cup sugar
2 eggs
1 cup (2 medium mashed ripe bananas)
1/4 cup milk
1 teaspoon vanilla
2 cups unsifted flour
1 teaspoon soda
1/2 teaspoon salt
1/2 cup chopped nuts (optional)
Preheat oven to 350 degrees. In large mixing bowl cream butter and sugar. Beat in eggs one at a time. Stir in banana, milk and vanilla. Add remaining ingredients and stir by hand just until well combined. Pour into 9x5 inch loaf pan, greased on bottom only. Bake 50-60 minutes or until toothpick inserted in center comes out clean. Remove from pan and cool completely before slicing. Yield: 1 loaf.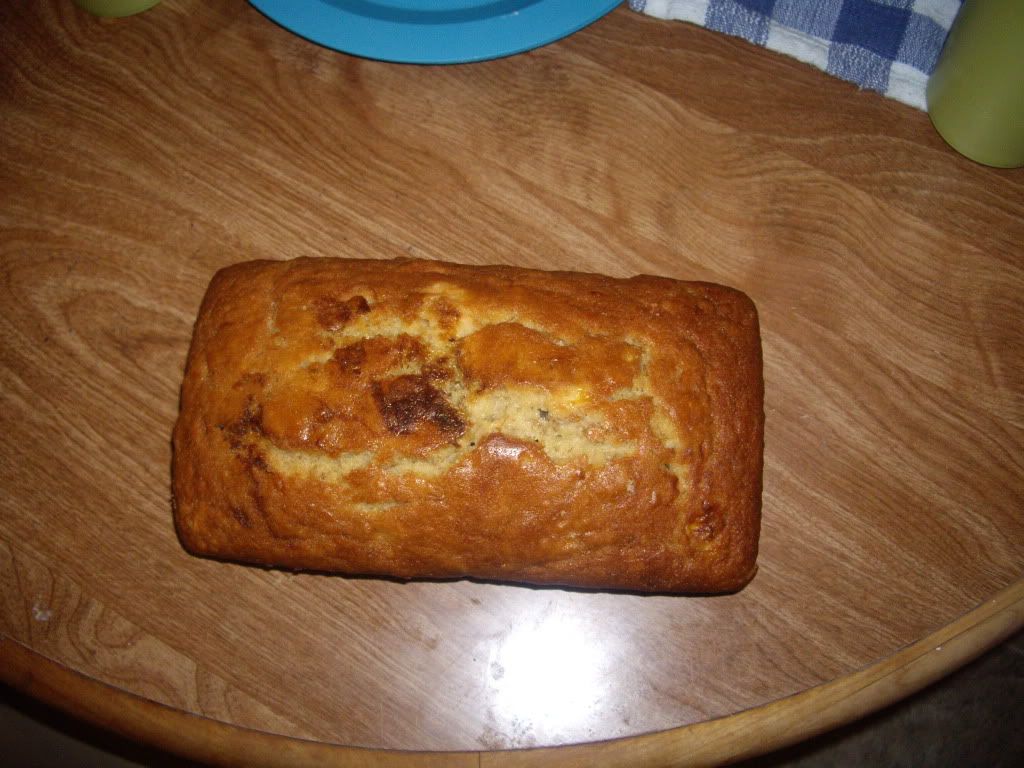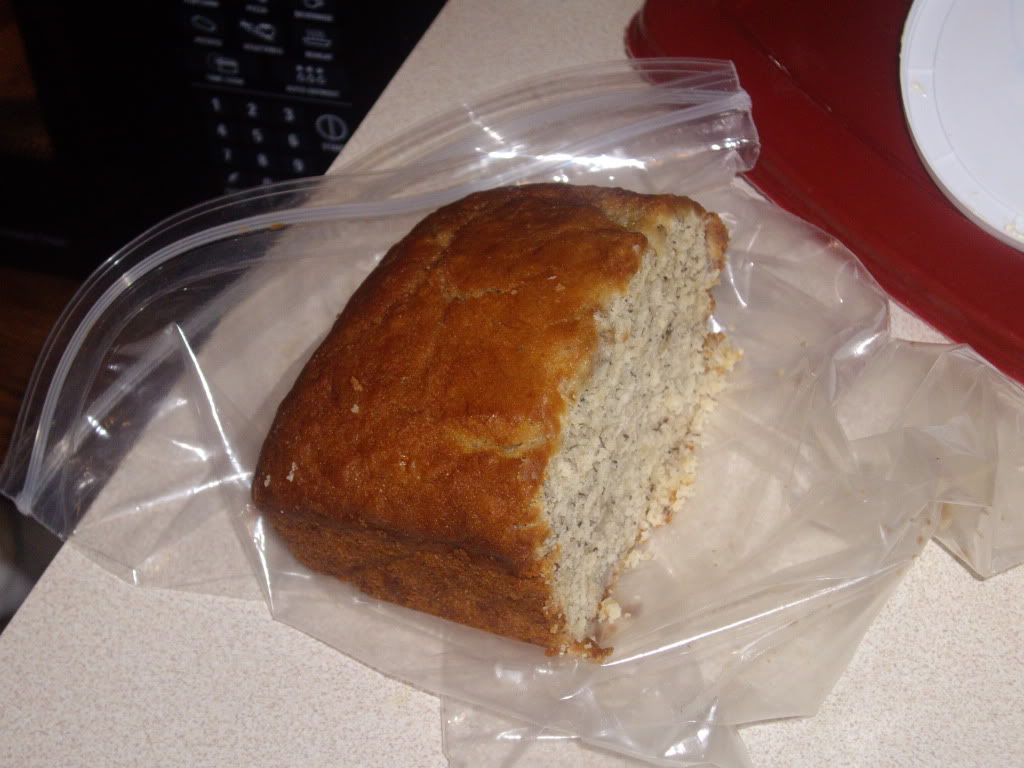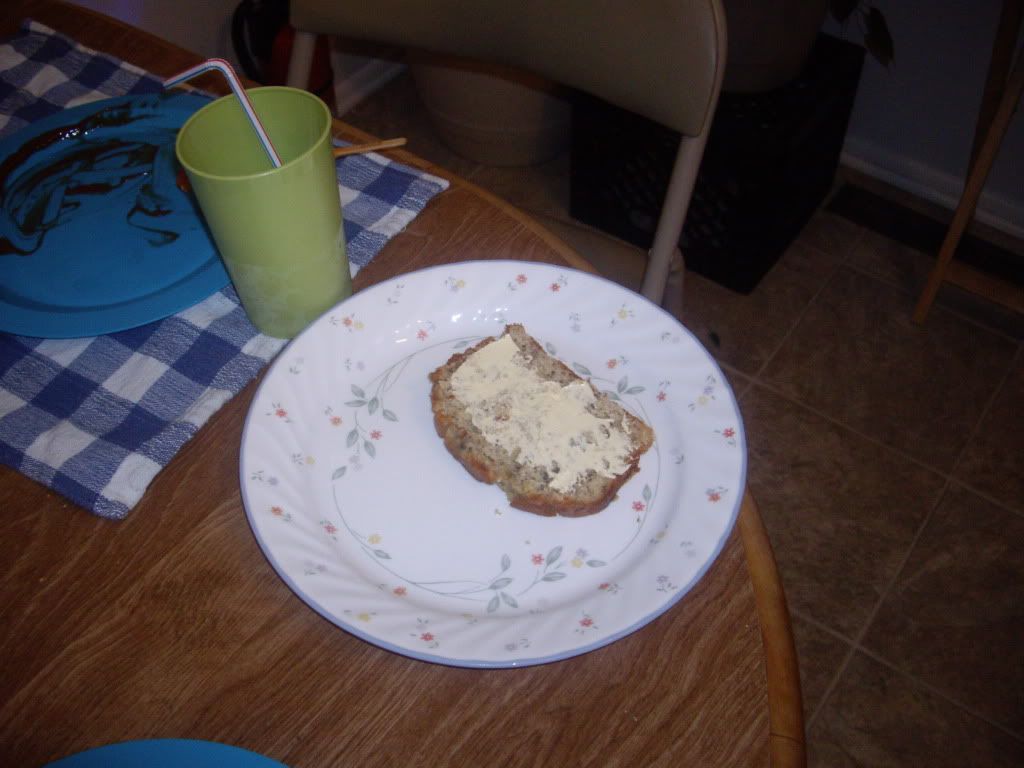 I hope you enjoy making this recipe.
It really is great tasting, with or without butter on it.