I thought that I would start something new today.
Each Tuesday I am going to give you a recipe.
Today's recipe is one that I have made over and over. It is for Lasagna.
It is the only recipe for Lasagna that I will eat.
Lasagna
Sauce:
1/2 cup chopped onions
1/8 teaspoon garlic powder
1 can tomato juice (this is a large can 46 oz)
1 Tablespoon parsley
2 teaspoons basil
1 teaspoon salt
1/2 to 1 1/2 pounds ground beef (browned and drained)
Saute onions and garlic. Add rest of ingredients and simmer for 30 minutes.
Ingredients:
Sauce
uncooked lasagna noodles (8 oz)
cottage cheese (1 cup)
mozzarella or monterey jack cheese (12 oz)
grated parmesan cheese (1/4 cup)
In 2 qt pan layer: sauce, uncooked lasagna noodles, cottage cheese, mozzarella or jack cheese, parmessan. Repeat layers beginning and ending with sauce. Garnish with mozzarella and parmesan cheese. Cover with foil. Bake at 375 degrees for 1 hour. Let stand 5 min.
Note if you want to freeze it bake it first.
Microwave directions: Cover with wax paper and microwave 25 minutes.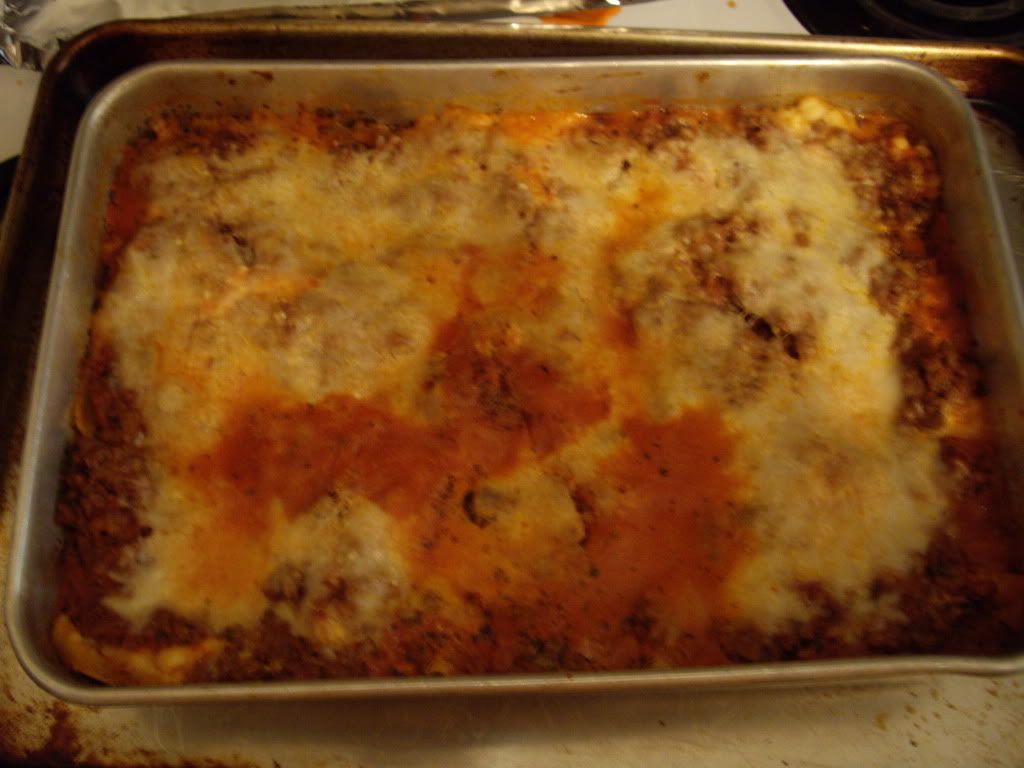 I hope that you get a chance to try out this delicious recipe and that you like it as much as I do. Check back next Tuesday for another recipe.