Hello all!! Its been a while since I've posted here, so sorry for the absence!
Here to tell you about Charly's two new kits out today in stores!
Perfect for this time of year for you! Thanksgiving is just around the corner, where did the year go to?!
Here is a preview of Thanksgiving Feast
(Image is linked to store)
and some pages made from the CT girls!!
By ShabbyAbby
By AuntRachel
By ScrapinMama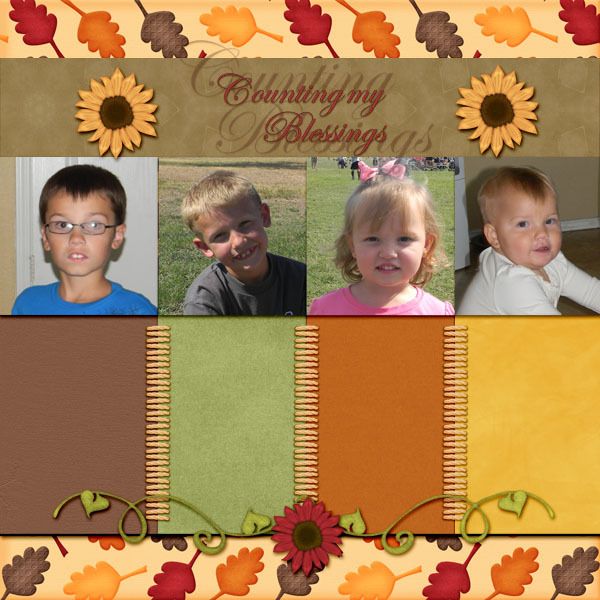 The Second kit is called Pumpkin Patch, another great kit for this time of year!
Here is the Preview!
(Image is linked to the store)
and pages from the CT!
ShabbyAbby
AuntRachel
Also, anything in her store for November is 50% off anything over 2.99!
ANNND, 35% off anything from 1.99 to 2.99
This excludes the Buy My store.
Buy my store is 10, this includes all CU and CU4U and up.
Sunflower Scraps is closing. :(
BUT, there is a new forum that you can still find her beautiful kits at!
WWW.BERRYSWEETSCRAPS.COM
Is the new place to be!
Hope to see you all there!
Stores grand opening will be December 30th!